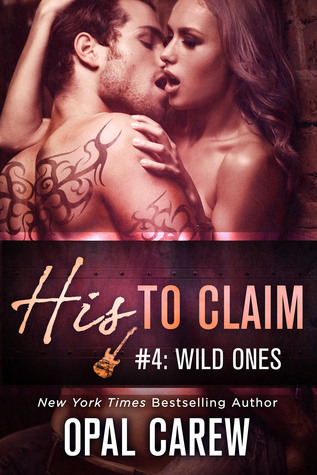 The image is of #4
My thoughts
My thanks to the Publisher and NetGalley for the opportunity to read the six parts in exchange for an honest review.
The series is clearly in my opinion a case of miilking the reader. The parts are around 40 pages long and are being sold separately but will eventually be available as a complete set.
HIS TO CLAIM: No Strings (Part 1), Savage Kiss (Part 2), Rock Hard (Part 3), Wild Ones (Part 4), Breaking Storm (Part5) and Perfect Rhythm (Part 6).
This is an erotic series with not much of a storyline to flesh it out. Whilst I enjoy reading erotic literature, I do feel that there still needs to be a good storyline to form the basis for the erotic situatons. Sadly, I found this series lacking in that department.
On the whole I would give the series a 3/10. I kept reading basically to find out how the relationship between Melanie and Rafe (aka Storm) panned out.
For more in depth thoughts on the series visit Goodreads for each title and my reviews can be found by searching my name Berndette Robinson.