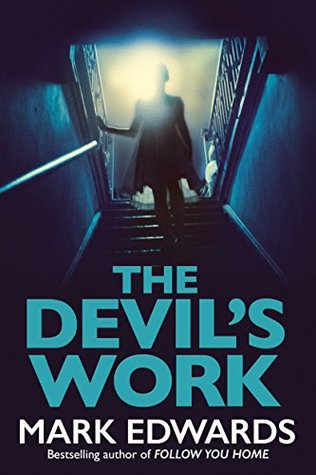 From Goodreads
A gripping psychological thriller from the bestselling author of Follow You Home and The Magpies.
It was the job she had dreamed of since childhood. But on her very first day, when an unnerving encounter drags up memories Sophie Greenwood would rather forget, she wonders if she has made a mistake.
A fatal mistake.
What is her ambitious young assistant really up to? And what exactly happened to Sophie's predecessor? When her husband and daughter are pulled into the nightmare, Sophie is forced to confront the darkest secrets she has carried for years.
As her life begins to fall apart at work and at home, Sophie must race to uncover the truth about her new job…before it kills her.
My thoughts
A well deserved 4.5stars or 9/10 from me. My thanks to the Publishers and NetGalley for the opportunity to read this in exchange for an honest review.
Mark Edwards is fast becoming one of my favourite creepiest Authors, he sure knows how to weave a good story that'll get under your skin. This was a bit of a slow burner of a story as the pace was set by flash backs to the past and the present. With lots of twists and turns along the way, like any good psychological thriller you'll be trying to second guess what's going to happen. However, Mark Edwards has the ability to set the scene well and the tension leaps off the page at you.
Sophie Greenwood has taken an extended maternity leave, she has just started a job working in an office for Jackdaw publishing. Office environments can be tricky places to work, especially when you're the new girl and you're not quite settled. The least little issue can soon become a major problem for you. Sophie doesn't feel comfortable at work and as things begin to happen, she's not sure what to think or who she can trust.
If you've not read any of Mark Edwards books then you need to make sure you grab one soon, as you're most definitely missing out. His writing style and genre choices remind me of James Herbert and Stephen King.