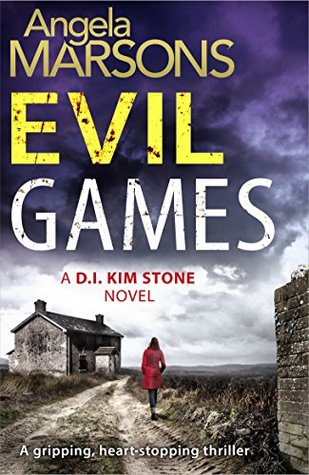 From Goodreads
The greater the Evil, the more deadly the game…

When a rapist is found mutilated in a brutal attack, Detective Kim Stone and her team are called in to bring a swift resolution. But, as more vengeful killings come to light, it soon becomes clear that there is someone far more sinister at work.

With the investigation quickly gathering momentum, Kim finds herself exposed to great danger and in the sights of a lethal individual undertaking their own twisted experiment.

Up against a sociopath who seems to know her every weakness, for Detective Stone, each move she makes could be deadly. As the body count starts to mount, Kim will have to dig deeper than ever before to stop the killing. And this time - it's personal.
My thoughts
My thanks to the Publishers and NetGalley for the opportunity to read this story in exchnage for an honest review. I gave this a 4 stars or 8/10.
Another gripping instalment from Angela Marsons in the D.I. Kim Stone series. She can weave a great thriller and allows us to get into the minds of all of the characters, the villains are exceedingly evil minded and I'm not sure how she manages to sleep at night when she's writing, as they must seriously disturb her, as they disturb me completely.
I look forward to the next in this series as Angela Marsons is fast becoming a favourite thriller Author of mine and I long to see what she has in store for D.I. Kim Stone. No pressure at all to keep on with the writing (who am I kidding!!).
If you've not read any of her stories yet, make it one of your 2016 book resolutions.