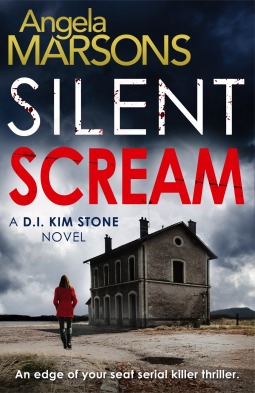 From Goodreads
Even the darkest secrets can't stay buried forever…

Five figures gather round a shallow grave. They had all taken turns to dig. An adult-sized hole would have taken longer. An innocent life had been taken but the pact had been made. Their secrets would be buried, bound in blood …

Years later, a headmistress is found brutally strangled, the first in a spate of gruesome murders which shock the Black Country.

But when human remains are discovered at a former children's home, disturbing secrets are also unearthed. D.I. Kim Stone fast realises she's on the hunt for a twisted individual whose killing spree spans decades.

As the body count rises, Kim needs to stop the murderer before they strike again. But to catch the killer, can Kim confront the demons of her own past before it's too late?
My thoughts
My thanks to the Publishers and NetGalley for the oppoprtunity to read this in exchange for an honest review.

This is the first in a series of books about D.I. Kim Stone. Kim has had a troubled upbringing and due to the past, feels empathy towards the girls who lived in the children's home.

This is a story that will keep you guessing as it twists and turns. Written in short chapters, you just can't reading one more and one more and one more.

I found Kim to be a determined feisty character, who didn't like to take directon well from her superiors and expected a lot from her team. Deep down though she had a heart of gold and this becomes evident towards the end of the book.

I feel that she has a lot to prove with being a woman in charge of men, she is a keen motorcyclist and loves tinkering with her bike for relaxation. I felt that she was well respected by her team.

I devoured the last half of the book in several hours as I didn't want to put it down as I'd been drawn into her world and wanted to find out who the perpetrator of the crimes was. I didn't guess the culprit but I did have half an inkling about one of the twists.

I can't wait to read the next in the series Evil Games, which is patiently waiting for me to get to it.

If you've not read this one yet, I urge you to grab a copy and devote some time to reading it as I doubt you'll be disappointed.