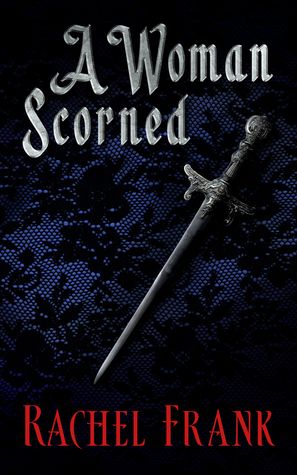 From Goodreads
Once a maidservant to a rich lord's daughter, Aurelia now spends her days on a much more indulgent career: killing worthless men for gold. When she is offered a rewarding rescue job, she expects it to be a challenge but still manageable.

But the job is shrouded in mystery and brings with it long-buried memories. The woman she is being paid to rescue may end up being the greatest challenge she's ever faced...
I gave this a 5/10 or 2.5 stars. My thanks to the Publishers and NetGalley for the opportunity to read this in exchange for an honest review.
It's only a very short read at just under 60 pages. The Author is quite young (I did read somewhere that she was pre High School age and lives in America) and it shows a little in the way the story is written, this is her debut story. Whilst the version I read was an ARC, there was a discrepancy that I noticed that I hope was picked up on prior to publication. The writing however, does show promise though and I hope that she continues to write other stories.
The story has some historical references and is part of the Damsels in Distress selection of books on offer by Less Than Three Press. It does say that it contains some explicit material but this is not overly explicit at all. This story is of the Lesbian & Gay genre.
A
urelia is a bit of a tomboy and takes on challenges of rescuing damsels in distress in exchange for money. She is employed to rescue a Lady in distress, will this prove to be her biggest challenge yet in more ways than one.With the help of her trusty horse Cow, she sets off to rescue the Lady in question.