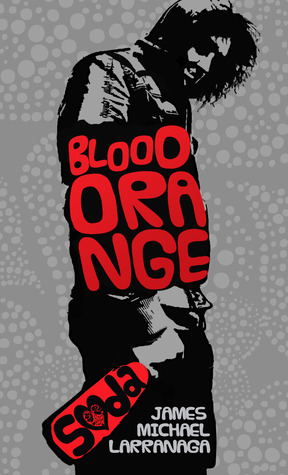 From Goodreads
Darius Hunter is a bullied high school freshman. When he drinks Blood Orange Soda to transform into a Vampire and earn respect, he soon learns life as a Vampire has its own challenges.

Set in the future on the rural landscape of St. Cloud, Minnesota where pre-Vampire teens are required by the government to take a daily Red pill to prevent their urge to bite, Blood Orange Soda is a coming of age story of love, life and death.
My thoughts
First off I was given this ARC from the Publisher via NetGalley in exchange for an honest review. I gave this a 3.5 stars or 7/10.
This is a YA story, which has some romance is full of emotion and angst, and is a real coming of age tale as it covers life, death and how we all cope. I'm struggling to come up with the word to convey that it's also suitable for older Adults too, so I'll just say give it a go even if you consider yourself not a YA.
Without going into too much detail this is a completely different take on Vampires and how they live among Normals (us Humans). The vampires in this story don't appear to pose a threat to the normals and live reasonably amicably side by side.
Darius Hunter is a pre-Vampire (a stage very similar to puberty and adolescence) and happily takes the daily Red pill to remain as he is. However, nothing ever stays the same and it's not long before he's making certain choices that could affect the rest of his life in one way or another.
I felt that this was quite well written and enjoyed the premise of the story. I did struggle with it at first and was finding that I only had time to read it in small amounts and perhaps that's why as I wasn't getting a feel for it but once I started reading it in larger amounts the story soon came into it's own.
I think the story would lend itself to a follow up, as it would be great to see what the future has n store for Darius and his family.