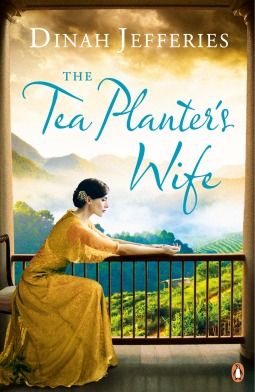 From Goodreads
Nineteen-year-old Gwendolyn Hooper is newly married to a rich and charming widower, eager to join him on his tea plantation, determined to be the perfect wife and mother. But life in Ceylon is not what Gwen expected. The plantation workers are resentful, the neighbours treacherous. And there are clues to the past - a dusty trunk of dresses, an overgrown gravestone in the grounds - that her husband refuses to discuss. Just as Gwen finds her feet, disaster strikes. She faces a terrible choice, hiding the truth from almost everyone, but a secret this big can't stay buried forever . . .
Thanks to the Publishers and NetGalley for the opportunity to read this in exchange for an honest review. I was more than happy to give this a 9/10.
This is the first story that have read that has been written by Dinah Jefferies and it won't be the last. I am so pleased to see that there are several books that I have yet to become acquainted with.
I found the story very well written in my opinion and almost felt as if I was there with them all. Gwen is very young and has some decisions to make that are to have a bearing on her future relationship with her husband Laurence. Secrets have a habit of not staying hidden forever and as certain secrets are revealed along the way, will Gwen's relationship with her husband remain the same?
Gwen's husband has secrets of his own that he would rather remained in the past too, but his scheming sister Verity has plans of her own. She has a habit of insinuating herself into their lives much to Gwen's dismay.
This story has lots to offer the reader at its heart it's a historical romance, set on foreign soil in the early 1900's, plenty of secrets and complex relationships, loosely based on certain real events this is a thought provoking read in my opinion that would make the perfect reading group read.