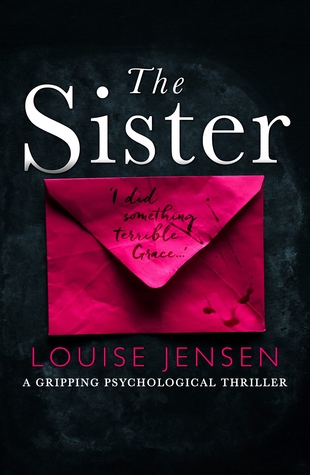 From Goodreads
Grace hasn't been the same since the death of her best friend Charlie. She is haunted by Charlie's words, the last time she saw her, and in a bid for answers, opens an old memory box of Charlie's. It soon becomes clear there was a lot she didn't know about her best friend.
When Grace starts a campaign to find Charlie's father, Anna, a girl claiming to be Charlie's sister steps forward. For Grace, finding Anna is like finding a new family, and soon Anna has made herself very comfortable in Grace and boyfriend Dan's home.
But something isn't right. Things disappear, Dan's acting strangely and Grace is sure that someone is following her. Is it all in Grace's mind? Or as she gets closer to discovering the truth about both Charlie and Anna, is Grace in terrible danger?
There was nothing she could have done to save Charlie ...or was there?
My thoughts
I gave this a 9/10 and if I could it would have been 4.5 stars.
My thanks to NetGalley and the Publishers (Bookouture) for the opportunity to read this in exchange for an honest review.
This is a summer read for all fans of psychological thrillers. Grab a copy and settle down with a glass of something cold and wet, as the chills are about to begin
What a debut psychological thriller this is. It creeps up on you insidiously. There is so much that I could say about this book, but I don't want to spoil it for other readers. Just let me say that as you read, you'll think that you've got it all sussed in your head and then something happens or is said and you'll be taken in a completely different direction. I was convinced that I had things worked out, but it appeared that I hadn't worked them out at all.
Charlie and Grace had been the best of friends. Grace's life changed when Charlie died. Grace has had a thing for Dan from in her teens, he had always been a part of hers and Charlie's lives,
their relationship like many had it's ups and downs. Grace and Dan are now a couple and live together. However, their lives are about to change as Grace decides that she must fulfil one of Charlie's wishes for her. Charlie had always wanted to find her father, who'd been absent during her childhood. Grace with the help of Dan embark on a journey to find him.
It's not long before someone comes forward, claiming to be Charlie's sister. Anna is like a cuckoo in a nest, she's always there and it's not long before she has moved in with then, it's not long before their lives are turned upside down and paranoia begins to set in.
Told as a dual time frame narrative of Now and Then, the reader is fully appraised of what had happened in the past and what is happening now.
This reader is definitely looking forward to further books from this Author.