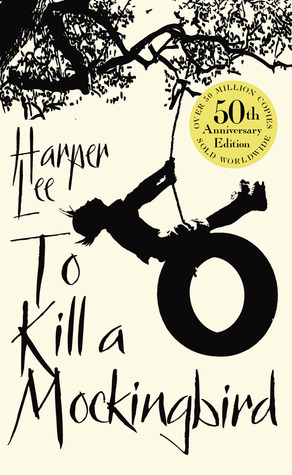 From Goodreads
'Shoot all the bluejays you want, if you can hit 'em, but remember it's a sin to kill a mockingbird.'

A lawyer's advice to his children as he defends the real mockingbird of Harper Lee's classic novel - a black man charged with the rape of a white girl. Through the young eyes of Scout and Jem Finch, Harper Lee explores with exuberant humour the irrationality of adult attitudes to race and class in the Deep South of the thirties. The conscience of a town steeped in prejudice, violence and hypocrisy is pricked by the stamina of one man's struggle for justice. But the weight of history will only tolerate so much.

To Kill a Mockingbird is a coming-of-age story, an anti-racist novel, a historical drama of the Great Depression and a sublime example of the Southern writing tradition.
My thoughts
I gave this a 7/10 or 3.5 stars.
I am very late to the party at reading this classic story by Harper Lee. I have to admit that I've never seen the film either, so had no idea at all what the story was about.
Whilst, it took me some time to read it's not the fault of the story at all. Ove the last few months I've had so much going on in my personal life that my reading mojo hasn't been what it normally would be.
Written from the perspective of Scout, one of Atticus Finch's children it relates to us the events surrounding a black man having been charged of raping a white girl. This isn't a naïve telling of the events though.
I did struggle with it at times due to life getting in the way and feel that it would have been better to read larger chunks of it at once, rather than odd pages. It's a well written story that portrays the prejudices of racism that the deep south of America experienced in the mid 1900's.
Well worth a read if you've not had the chance yet. Would I read it again? Maybe not, too many books and too little time.