Looking for something to read and escape into over the busy Christmas period. Time on your hands, then look no further than the Publishers ~ Bookouture they have some splendid reads among their book catalogue.
An uplifting, beautiful story about never letting go of your dreams, the special magic of a family Christmas… and the rush of falling in love under the mistletoe.

Single mother Abbey Fuller loves her family more than anything, and doesn't regret for a moment having had to put her dreams of being an interior designer on hold. But with her son, Max, growing up, when a friend recommends her for a small design job she jumps at the chance. How hard can it be?

Nick Sinclair needs his house decorated in time for his family's festive visit – and money is no object. What he doesn't need is to be distracted from his multi-million dollar business – even if it is Christmas.

When Abbey pulls up to the huge Sinclair mansion, she has a feeling she might be out of her depth. And when she meets the gorgeous, brooding Nicholas Sinclair, she knows that she's in real trouble…

With the snow falling all around, can Abbey take the chance to make her dreams of being a designer come true? And can she help Nick to finally enjoy the magic of Christmas?
Difficult Husbands - In sickness and in health, for better but definitely not for worse…

Newly divorced Lorna is struggling to adjust to life on her own. When she discovers that her beloved godfather has left her the grand (and crumbling) Ravenscourt House in the heart of Sussex, she soon has a project on her hands.

Nathan sells delicious goodies at Mulberry Farm. When he meets Lorna at a Christmas market, neither of them can ignore the chemistry. But as they get to know one another, Lorna wants to know one thing – is he after her or the house?

Together with Gloria – whose marriage to alcoholic Adrian has hit rock bottom, and Rosalind – struggling to deal with her womanising husband Ivan, the three friends hatch a plan. They'll ditch their difficult husbands at Ravenscourt House and enjoy stress-free Christmases with their families. But nothing is ever that simple…

Mary de Laszlo has had four novels published by Headline and has since had many others published by Hale. She lives in London and is an active member of the RNA. She was a fashion journalist with Vogue and now works as an occasional film extra when not writing.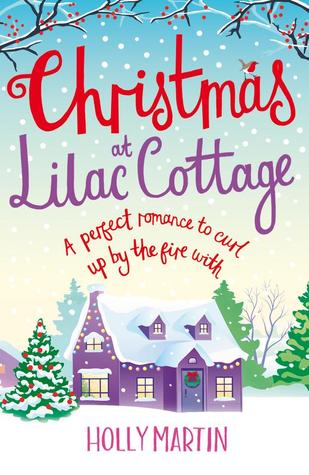 Welcome to the charming seaside town of White Cliff Bay, where Christmas is magical and love is in the air…

Penny Meadows loves her home – a cosy cottage decorated with pretty twinkling fairy lights and stunning views over the town of White Cliff Bay. She also loves her job as an ice-carver, creating breathtaking sculptures. Yet her personal life seems frozen.

When Henry and daughter Daisy arrive at the cottage to rent the annex, Penny is determined to make them feel welcome. But while Daisy is friendly, Henry seems guarded.

As Penny gets to know Henry, she realises there is more to him than meets the eye. And the connection between them is too strong to ignore…

While the spirit of the season sprinkles its magic over the seaside town and preparations for the ice sculpting competition and Christmas eve ball are in full swing, can Penny melt the ice and allow love in her heart? And will this finally be the perfect Christmas she's been dreaming of?

Like a creamy hot chocolate with marshmallows, you won't want to put this deliciously heartwarming novel down.

Spend the perfect Christmas in White Cliff Bay this year. Snowflakes on Silver Cove coming very soon.
They can all be found at the link below, along with many more
.
http://www.bookouture.com/books/#