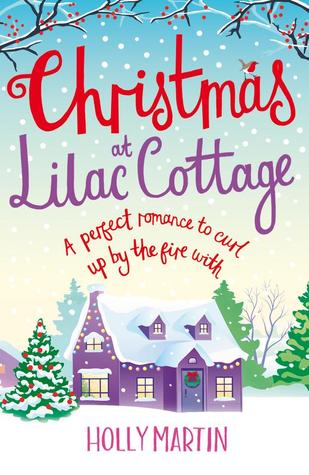 From Goodreads
Welcome to the charming seaside town of White Cliff Bay, where Christmas is magical and love is in the air…

Penny Meadows loves her home – a cosy cottage decorated with pretty twinkling fairy lights and stunning views over the town of White Cliff Bay. She also loves her job as an ice-carver, creating breathtaking sculptures. Yet her personal life seems frozen.

When Henry and daughter Daisy arrive at the cottage to rent the annex, Penny is determined to make them feel welcome. But while Daisy is friendly, Henry seems guarded.

As Penny gets to know Henry, she realises there is more to him than meets the eye. And the connection between them is too strong to ignore…

While the spirit of the season sprinkles its magic over the seaside town and preparations for the ice sculpting competition and Christmas eve ball are in full swing, can Penny melt the ice and allow love in her heart? And will this finally be the perfect Christmas she's been dreaming of?

Like a creamy hot chocolate with marshmallows, you won't want to put this deliciously heartwarming novel down.

Spend the perfect Christmas in White Cliff Bay this year. Snowflakes on Silver Cove coming very soon.
Thanks to the Publishers and NetGalley for the opportunity to read this story in exchange for an honest review. I have given this a 3 stars or 6/10.
I wanted a feelgood Chrstmassy read to read over the Christmas perod and this one fit the bill nicely. It was a very easy read and one that I got through very quickly.
We are introduced to several characters and lots of different relationships develop throughout the story. Penny has a largish property and rents a portion of it out. Henry and Daisy are tenants to be. As Penny and Henry meet sparks soon fly, but Penny is very mindful of the fact that Henry lives with Daisy.
As certain asumptions that Penny had made appear to be untrue, the way becomes clear for Penny and Henry to become a couple, but love never runs smoothly and lots of obstacles are put in their way.
Whilst I liked the story, I did feel that the spark between Penny and Henry became apparent too early on in the story. It just didn't sit that well with me if I'm completely honest. I did enjoy the pure escapism that it let me have from the silly season going on around me.
I would recommend this as a suitable read for the Christmas period and it's the perfect read for sitting by a roaring fire with a large mug of Hot Chocolate. Grab it quick and get warming up that milk, don't forget to light the fire first.