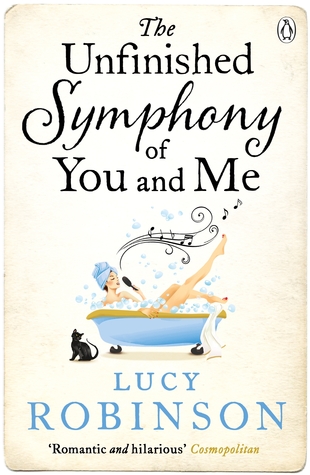 From Goodreads
Sally is an incredible singer but she sings only in her wardrobe where nobody can hear her. She'd rather join a nudist colony than sing in public.

That is until she ventures to New York where a wild and heady summer of love and loss changes her forever. No longer able to hide in the shadows, Sally must return home to London to fulfill a promise she cannot break - to share her voice.

But just as she's about to embark on her new life, a beautiful man turns up on Sally's doorstep bearing a sheepish smile and a mysterious hand-written message.

How did he find her? Why is he here? Does he hold the truth to what happened back in New York? And, with him back on the scene, will she still have the courage to step into the spotlight?
My thoughts
My thanks to NetGalley and the Publshers for the chance to read this in exchange for an honest review.

Firstly, can I start by saying I loved this. In one part it had me laughing, crying and then shortly after laughing again.

Sally is not the most likely of romantic heroines, as she's so normal and flawed. She doesn't fit the usual stereotypical romantic heroine, she has her flaws and prefers to shun the limelight. Sally has always had a love of Opera and can also sing quite well, but prefers to be the wardrobe mistress than the leading lady. She has a low lack of self esteem and has never been encouraged to follow her dreams. As the story unfolds we find out about not only Sally's past but the past of those around her.

I've never read any of Lucy Robinson's books before and I found this to be a great contemporary romantic read. It's extremely well written and I was full of many emotions as I read it. Sally was such an engaging heroine and you just willed things to go well for her along the way.

I look forward to reading more of her work and can thoroughly recommend this one to others.