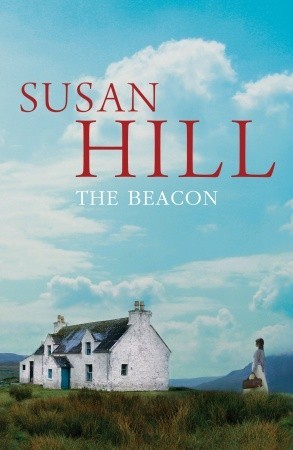 From Goodreads
What happens to a family when one of the brothers publishes his "misery memoir?" Is his litany of childhood torment a complete invention? Or was there really a cupboard under the stairs?

The farmhouse was called The Beacon and they had been born and reared there, May, Colin, Frank and Berenice, but only May had been left for the last 27 years . . .

May had been the clever daughter and she had escaped the shelter of The Beacon, just once, to go to university. But in London she had been pursued by nameless terrors, the victim of fears and anxieties. Now she was the spinster daughter, the one who stayed, who nursed her father after his accident and looked after her mother in her old age.

Frank was the one who got away. He married and moved on. But why does no one ever mention Frank's name?

Richly atmospheric, evoking mystery, ambiguity and suspense, The Beacon is a novella which continues to resonate beyond the final pages.
My thoughts
9/10 or 4.5 stars.

This is a short novella but it sure does pack a punch in my opinion. Susan Hill paints with her words a picture of family life in The Beacon, but for one member of the Prime family his childhood appears to be at odds to everyone else's.

The Beacon is a bleak read and conveys well the family life of the Prime family. Isn't it odd how certain outcomes are arrived at. Poor May had her chance of a dfferent life but returned to the family home and became the last member standing almost, looking after her Mother when the others had left.

Following her Mother's death, May tells her other siblings and between them they decide not to tell Frank. Frank is a little bit of a loner and has revealed a different side to the childhood than May, her brother Colin and sister Berenice remember.

As the story is told in both the here and now and the past, we are fed titbits of their lives. At no time do we get any inkling of the life that Frank describes. Is Frank telling the truth about the past or has he made it up to make him money? Have the others decided to forget what happened to him or did it never happen? These are all questions that the reader wants answered.

It's definitely a thought provoking read that will stay with me for a while. I feel that this would make a great Reading Group read.